Jay Clayton
« Back to Events
This event has passed.
Event:

Jay Clayton

Start:

February 8, 2013 8:00 pm

End:

February 8, 2013 10:00 pm

Category:

Updated:

January 4, 2013
Venue:

Phone:

510-845-5373

Address:
Google Map

2087 Addison St

,

Berkeley, CA

,

94704

,

United States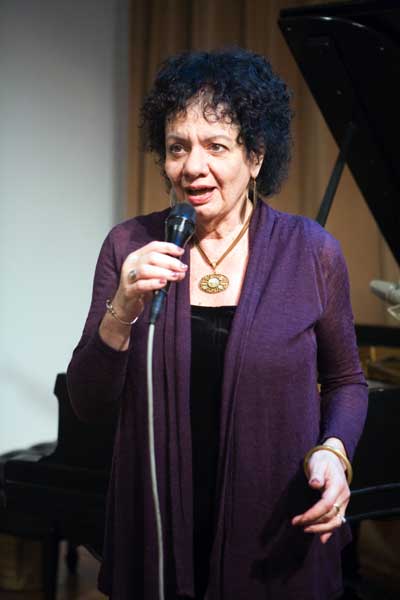 Jay Clayton is an internationally acclaimed vocalist, composer, and educator whose work spans the terrain between traditional jazz and modern music. In 1963 she began her career performing standards on the vibrant New York music scene but quickly became a prominent part of the free jazz movement. Her work in these two worlds led to the development of a highly personal, wordless vocabulary later enhanced by her innovative use of electronics. She comes to the Jazzschool backed by a fantastic trio: pianist Art Lande, bassist Peter Barshay and drummer Alan Hall.
iCal Import
+ Google Calendar